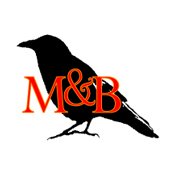 Links
Order by Check
"It's in the language, in the writing. It flows like clear water over smooth stones. Part fable, part adventure, part confrontation with all the usual suspects--this 99.9 percent fine Alaskan voice tells our story, a tale as old as time, as bright as the morning sky."
---Darlo D. Dayton, skipper: commercial fish, custom freight, ocean salvage; Prince William Sound, Kodiak, Bristol Bay, Westward.
"Eric Forrer has written a truly southeast Alaskan love story about the relationship between a salty Alaskan fisherman and the many gifts of the sea. Forrer and artist Lue Isaac take the reader on a wonderfully illustrated journey that is equal parts nostalgic memoir, romatic adventure, and lyric poetry."
---Karen R. Schmitt, dean, School of Arts & Sciences, University of Alaska Southeast.
"Out of Alaska village culture of the last two generations has come a voice. This fictional narrator tells of an unscripted Alaska path and his somewhat bristley confrontations with life and issues we all recognize. For the many Americans who identify the natural world mostly through watching shallow script 'reality' shows, this narrative born of decades of life experience in the country should serve as a wake-up call."